Early in fall of 2019, I put out a model call. I had a number of women reach out with interest in becoming a model for a free session. Many pursued it and kept their session, but many just did not follow through. I made several long lasting connections with the ones who participated in helping me and many clients from them. But my first one stood out a little bit. She had quite the trying time in her life. In her past, she experienced emotional abuse. Lost herself in her weight. So she took a chance with this model call. At the time I didn't know her and just thought she was another woman interested in having sexy photos taken of her. I found out from the first initial email that was not the case. She had a reason for why. It took her an enormous amount of courage to keep the session.
"My name is Brittney and I am 29 years old. I work as an Account Executive for a local marketing communications agency. I am a single mother of three amazing little girls, ages 9, 6 and 2. About five years ago I decided to completely change my life both physically and mentally as I found that depression and anxiety had completely taken over my life. I started off by focusing on my physical health, teaching myself about healthy eating habits and learning to enjoy being physically active. In doing so, I was able to lose 100 pounds and maintain that weight loss even after having my youngest two girls. More recently I have really put a lot of focus on my mental health. Self-love is something that has taken me a long time to learn and because I struggled to put myself as a priority for so long, I went through a lot of dark times caused by the negative thoughts and opinions of others. I want to teach my daughters that you must always love yourself first and I want to show others that putting yourself first is not selfish but absolutely necessary to be truly happy. "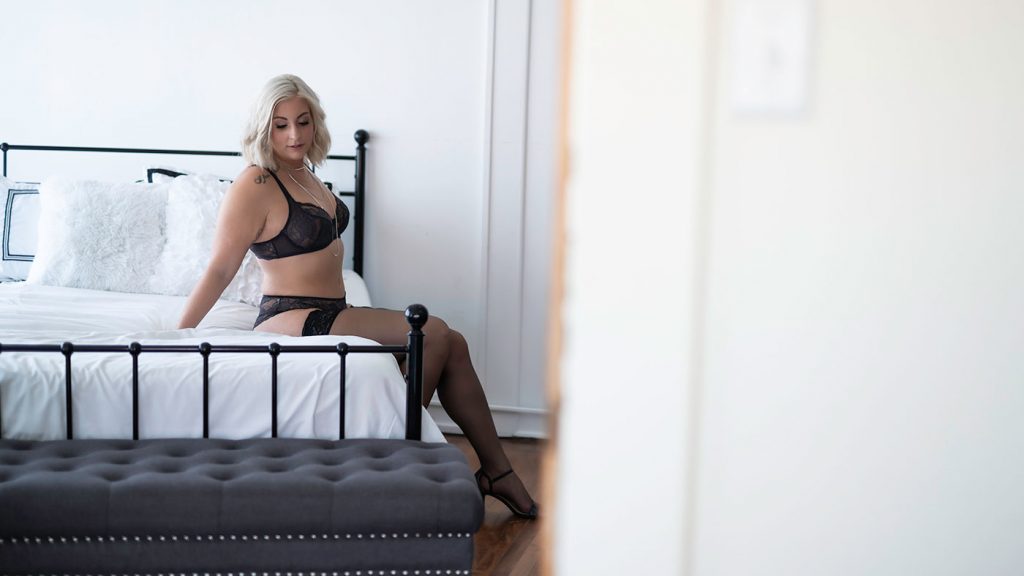 The day of the session arrived and she brought a friend of hers for support. I could tell a little bit of nerves showing through. But Laura (from LC Makeup Artistry) did her thing with makeup/hair. And then we started. The session went very well, and halfway through there was a moment of breakdown, where we talked about self-love and loving who you are on the inside and out. One of the reasons, I love this kind of photography is because it brings out the inner struggle that an individual is dealing with. Brittney is an exceptional woman and has pushed herself physically and mentally to show people and her daughters, that it is possible to love yourself.
And then a Pandemic Arrived
Fast Forward to today, in the midst of a pandemic. We are all struggling in some way or fashion. Whether it be mental, physical, financial, emotional. And Brittney is no exception and I admire her push to never let the person she was in the past catch up to her. In a post she shared, she talks about this struggle.
"Before our world took a turn I was so focused on self-love and building my mental health, but I lost my focus on that. I mentally slipped and I've found myself again having to dig myself out of that black hole. I have to keep reminding myself of who I am, how hard I have fought and how much I have had to walk away from in order to gain peace and love within myself and I can't lose sight of that now even if times lately have been really f-ing hard. This type of world gives me anxiety. I don't like not knowing things, I don't like unexpected changes in schedules/routines but I have to remember that change and growth is uncomfortable. I remember the day that I walked into Jeff's studio, I was so nervous! I was so out of my comfort zone but I told myself I was going to do that shoot because growth is uncomfortable and self-love and confidence is my goal. I look at these pictures and again I am so thankful for Jeff being apart of my journey. I'm so thankful for everyone that has been apart of my journey that have continued to help lift me up when I'm down. These pictures that Jeff took not only reminded me of that day, but continue to remind me to this day of how far I have come and that no matter what life throws my way, I can get through it. I thought life had destroyed me at one point and I promised myself I would never allow that to happen again. So again, remember who you truly are and don't lose yourself during these trying times. And if you need any help like I have had to have along my journey and continue to still need at times, please remember that there are people out there with good hearts that want to help in any way that they can so don't be afraid to ask. We are all in this together and you are never alone."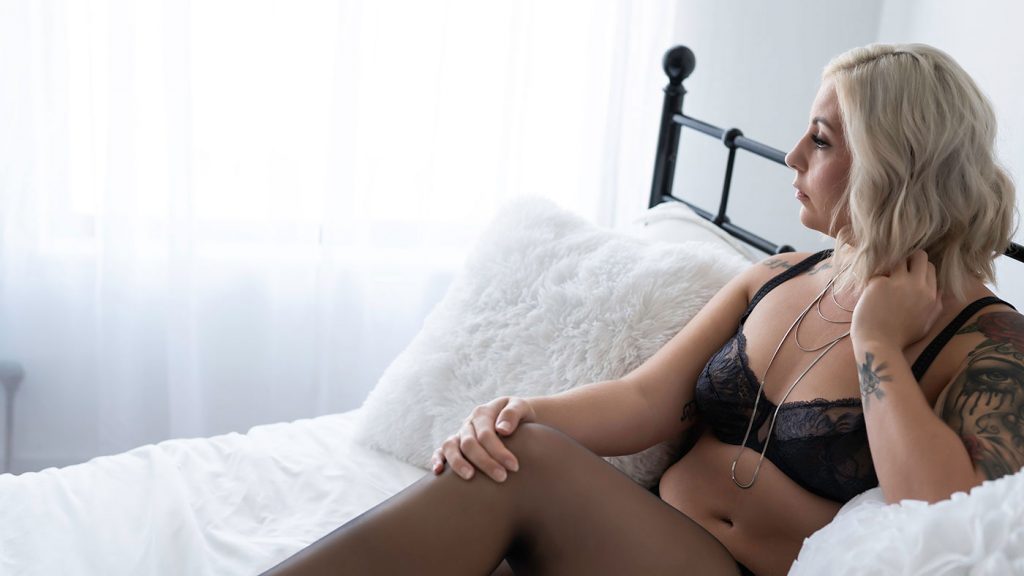 Every individual in this world struggles with some kind of mental illness. And it is something we can't just push off to let it take over. We need to deal with it and do something to help, whether it be medical or physical. Showing the human side of the struggles we all face. Mental struggle is real, and dealing with it, you can't always do it alone. Reach out to a friend, family or even a professional to help. We will all get through this together.