I love stories that accompany my sessions. Many do a session to reassess themselves and their lives. Some do a session to document a goal reached. Some do a session because they have been torn down emotionally and physically. But this one was a first. In September 2020, this woman booked one of my Twilight in the Chateau sessions and wanted her session to become more of a tribute to her late husband.
"I first booked a session with Jeff in 2019. It was scheduled to be done in September and was going to be a second wedding anniversary gift to my husband in October. However, I had to cancel the appointment. My husband was diagnosed with Stage 4 Pancreatic cancer on September 2, 2019. I had him for another 4 months and 13 days. I then proceeded to lose myself. I was suddenly alone with my cat and dog while a pandemic was beginning to rear its ugly head. Soon came the quarantine and I really reached a point of despair that I didn't think I could ever get out of."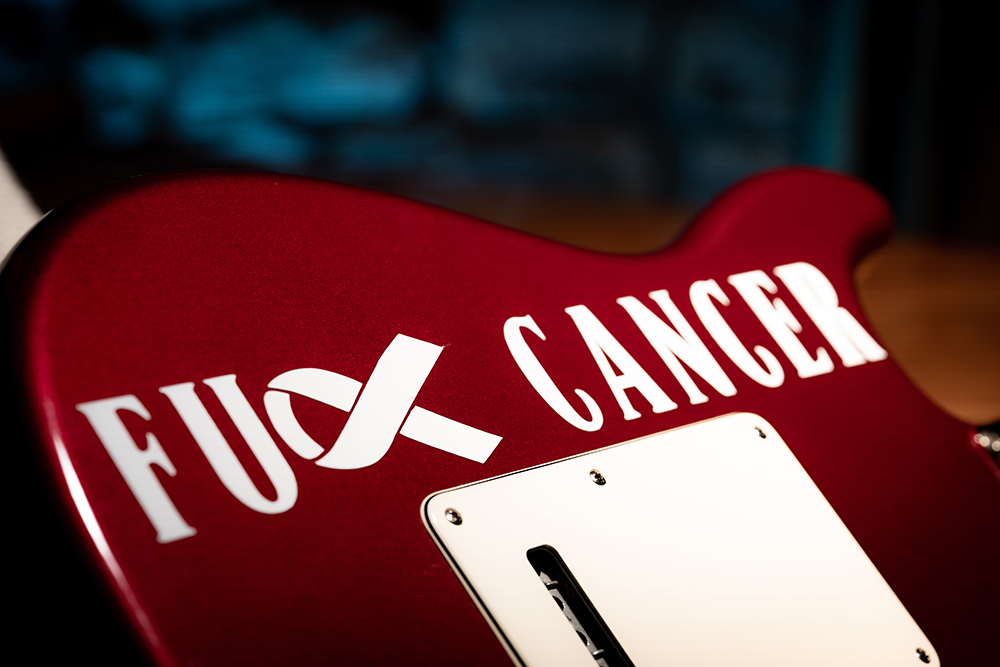 Throughout quarantine, services were shut down, including weddings that were my main income up until this time. With 2020, things changed and I started booking more and more Boudoir sessions. So when June and July came around, I started to think of ideas that would be unique, but not be classified as a mini sessions. I like to spend time with my clients and get to know them, and create art that is unique to their personality. But when Helen told me that she wanted to make this a tribute to her husband, I knew it was going to be unique. It became less about lingerie and skimpy clothes, and more as a beautiful artistic tribute to his honor.
"I slowly pulled myself up and realized that my husband would still want me to do the pictures. They were still a gift to him…just in a different way. They were also a gift to myself. They pay tribute to my husband, our love, the strength he knew I had, and the strength that I had to find."
The day of the session arrived and I remember her bringing in these two guitars. I knew nothing about them and had to ask about them. One was his SVR (Stevie Ray Vaughn) guitar, which was his favorite. So I decided to spend time taking close ups of these guitars, while she was getting hair & makeup done. I noticed that the red one had the words "FU&& Cancer" on the back. Examining both, I noticed the back of his SVR guitar, he had placed the same words. I remember, telling Helen about it and she had no idea that was on the back of it. My emotions got the better of me that day. So I started to reflect on what the session was about.
The below image was my masterpiece from the session. I remember seeing a vision of the corner with two chairs with two spotlights to resemble the stage. The thought behind this image was carefully fulfilled to what I was thinking about. And to this day is my most prized photo. I felt compelled to give it a name that fit the situation. So I gave it the name of "Duet". Which is a tribute to two souls singing to each other in spiritually different ways.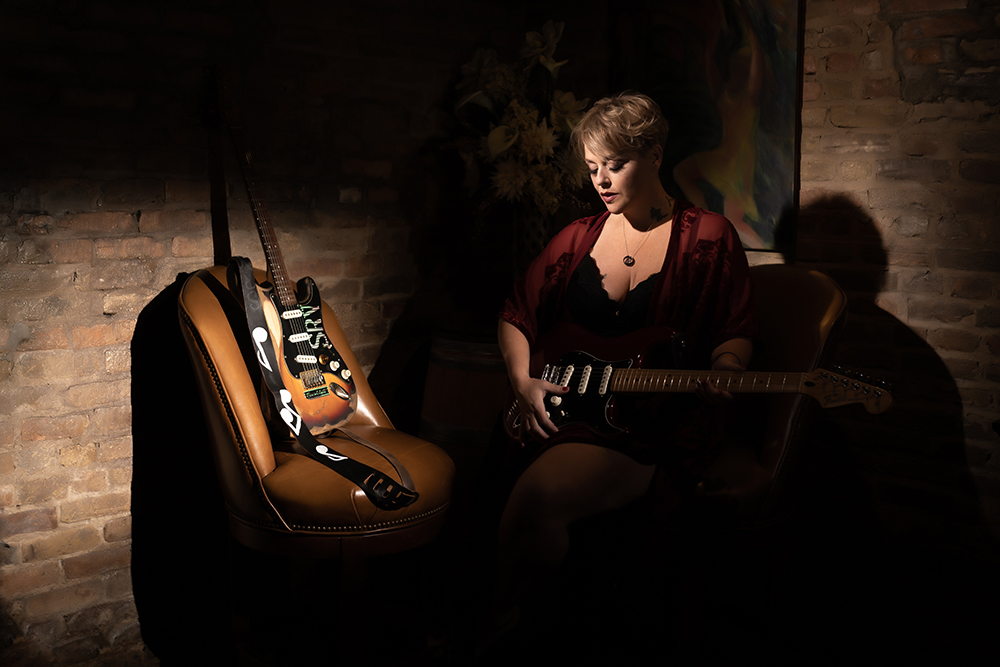 "Jeff did a wonderful job with our session and I am so glad that I decided to take that step…. Corey would have been proud. It took me a while but I found that I am, indeed, fearless."
Every session has a story and I love these stories. Because it reflects who they are and how I am going to create the photos they are getting. I love telling stories, and this session is one of my favorites.